Basmati…
Crowned Kind of Rice
BHARAT INDUSTRIAL eNTERPRISES LTD
Since 1969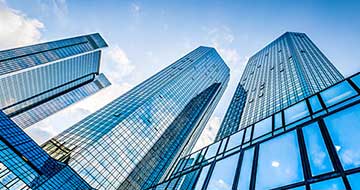 The Whereabouts
The company has its registered office and factory at Taraori (Haryana), the biggest and finest export market in India. The export office is located in New Delhi the capital of India.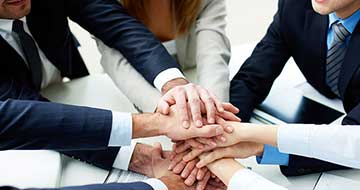 Company's Motto
With its time tested motto of quality products at affordable prices, BIEL would like to be the shining star in the celestial sphere of world market.
The Landmark of BIEL
It is a story that has been told and retold many a time. It is a link to the past and a bridge to the future. Through its long journey, Bharat Industrial Enterprises Ltd. has gone past numerous milestones becoming a global food giant.
The most Nutritive Staple  in the World
Any wonder, rice is known as the Cereal of Prosperity. Rice is a beautiful food. It is beautiful when it grows, precision rows of sparkling green stalks shooting up to reach the hot summer sun. It is beautiful when harvested, autumn gold sheaves piled on diked, patchwork paddies. It is beautiful when, once threshed, it enters granary bins like a flood of tiny seed-pearls. It is beautiful when cooked by a practiced hand, pure white and sweety aroma.
What does it take to produce the most sought-after, world-class basmati rice? The answer is simple – world-class rice processing plants. And that's something Bharat Industrial Enterprises Ltd. knows all about, perhaps better than most. Its rice factory at Taraori (Haryana) is one milling capacity- 12 metric tonnes per hour. Not only that, the plant is ISO 22000: 2005, GMP, HACCP & BRC approved. The entire initial activities of processing, length grading, separators and de-husking are carried out in house to ensure the quality of the product to be up to global standards.
Company has also adopted latest technology for the parboiling process and uses reverse osmosis water to maintain the natural aroma and taste of rice to its maximum. The company has full-fledged R & D facility at its factory where the latest machines and equipment's are made available to the finest brains in food technology to come up with world class products. Not Only the technical resources but our human resource is also our asset. Company has pool of engineers and all other technical and professional staff who to maintain the standards organizations require for the global market.
Commitment to quality is the essence at Bharat Industrial Enterprises Ltd. And this is the reason why the company has access to the world's most discerning customers. More habit than just procedures, the stringent quality specifications set by the company is what makes it stand apart. No wonder our company has all the necessary certifications both in Basmati rice and foods manufacturing.
BHARAT's team of experienced professionals are equipped to sift and identify traditional Basmati amidst a 1,000 other varieties. BHARAT also has registered suppliers in its fold who purchase on its behalf. Purchase takes place in an auction. BHARAT's personnel supervise the loading of paddy at the mandis.
Not a millimeter less than quality, uncompromised hygiene standards
BRC Certified Company
Safety Above all – Covid 19
Export Office
BP 109, Pitampura, Delhi-110088 INDIA
Call Us
+91-11-27312788
+91-11-27312778
Factory
Railway Road, Taraori 132116, Karnal, Haryana, INDIA
Tel: +91 1745 242070